Welcome to Visit.st URL shortener
Welcome to Visit.st, a smart URL shortener and link Shortener tool available online for anyone to use to shorten, redirect, protect, or share links! Our link Shortener tool is extremely simple, fast, and reliable. Anytime you need to shorten and share a link, you can use Visit.st! Visit.st is proud to be one of the best free URL shorteners online!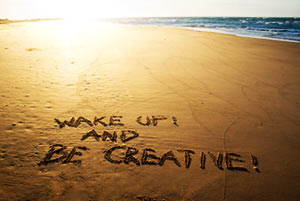 Approximately 1/3rd of the world is using the internet, and links are everywhere. Links are the keys to all types of websites and webpages, directing users to sites on the internet. Quite simply, the internet would be incomplete without these links. With so much significance, all individuals and brands who use the Internet can leverage links for their benefit! Links can be shared, measured, and optimized – all you need to have is the right URL tool at hand. This is where Visit.st comes in. A free and comprehensive link Shortener and URL shortener, Visit.st enables you to get the best benefits from your links and URLs.
Manage your Links – Shorten, Protect, Geo-target, and Share Links
All of our users can benefit from plenty of ways that we let you manage your links. The first and foremost feature we offer is the URL shortener. Often times, you have a link that you need to share but it is too long, and looks unappealing to the traffic. In such a case, we shorten the link for you – maintaining the content and direction of the link, but making it easier for people to click and open!
Other URL Shortener tools that we offer include URL protection through passcode, geo-targeted links, and link sharing. URL protection is a great tool if you want to keep your link open to only a certain number of people. With Visit.st, you can lock the link and make it accessible via a passcode. All the people you want to give access to can be given a password to enter! Geo-targeting of URLs is also a great tool to use if you want to redirect your visitors to a new webpage, a technique often employed by businesses to increase conversion.
Whether you put a passcode on your link or shorten it using Visit.st, feel free to share it to your audience! You can copy the shortened, locked, or geo-targeted link and paste anywhere to share or share it on social media directly!
Enhance User Experience
Shortened links enhance user experience. If you're a brand that wants online traffic to go on a specific site, then providing them a long, extensive link will not convince them. Short links have are more appealing and have been known to receive more clicks. Many users also associate long links with spam and malware, another reason why they don't want long links. Additionally, if you have a short URL, you can also add compelling text alongside the link to convince your users further! If you see the social media profiles of any major brand, you will find they all use shortened links!
All Your Links, In One Place
Visit.st offers a unique benefit to its users: a central dashboard for controlling and managing all your links in one place. If you're a business, this means that you have to deal with many URLs instead of just one. With your own dashboard on Visit.st, you can easily store your shortened links, manage, copy, customize, and track them whenever you want with no problem whatsoever!
For Brands and Individuals
Visit.st's URL Shortener is intended for everyone. Anyone who has a link they would like to shorten, protect, share, or geo-target, they can easily do it right here! Visit.st is a free URL shortener – all you have to do is copy and paste your link in the bar provided and Visit.st will shorten it for you in a matter of seconds.
Visit.st is the most powerful, comprehensive, and easy to use URL shortener available online. Shorten a link now or register for free today to get started managing all of your links in one place.